EXPLOSION CEREBRAL T-SHIRTS
T-SHIRTS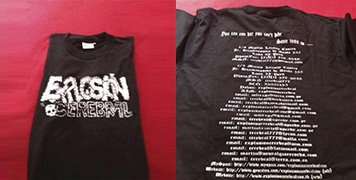 For the 24 years of Explosion Cerebral zine, we have released the T-shirt so if you want one of them write us for more info and details to send it to you!!!!!!
SPASM - PNB - CONTUMACY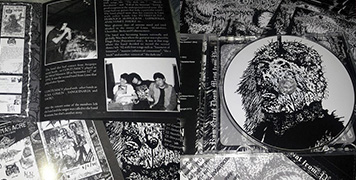 Already in the streets the Split Cd of Spasm, Contumacy and PNB old grind death bands ones of the first to do noise in the inca land. Aggressive, raw and disgusting grind with hints of death metal. Write us for more info.